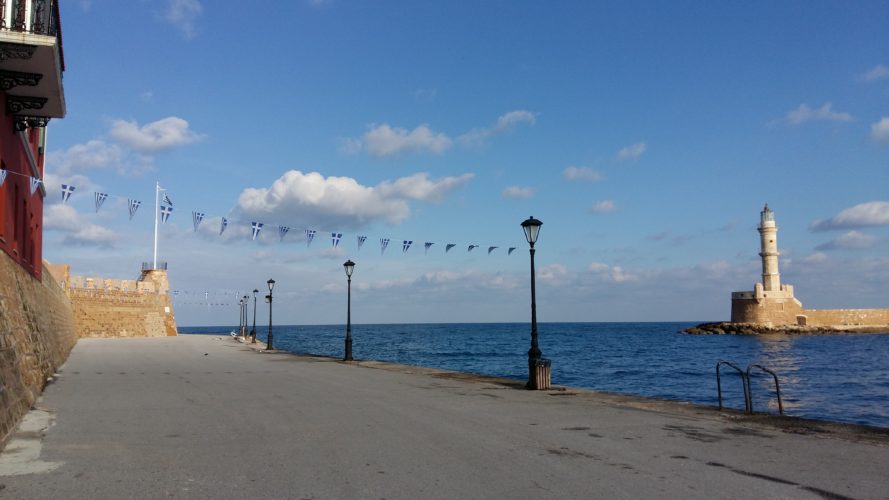 The Venetian port, the most touristic, most beautiful and perhaps the most famous point of Chania. Along the coast of Tombazi, the Coast of Kountourio and the Coast of Union, the impressive remnants of the past dominate, the Glass Mosque, the Venetian Neoria, the Great Arsenal. Opposite the protective jetty and the bastion of Agios Nikolaos of Molos
The Lighthouse, the jewel and "trademark" of the city, is one of the oldest surviving lighthouses in the world. It is 21 m high, with a focal height of 26 m above sea level, while its light reaches a distance of 7 miles. In its first version it was erected in 1595-1601 by the Venetians as an open flame torch.
The Fountain (or El. Venizelos Square) which is the tourist heart of the city. The small square that inherited its name from a massive ancient fountain that stood in its center (part of it is preserved in the Archaeological Museum), with its fine paving and lively cafes, was the favorite meeting place of Chanians.